Category: News
An appeals court orders release of key parts of a drone strike legal memo.

USATODAY.com Feed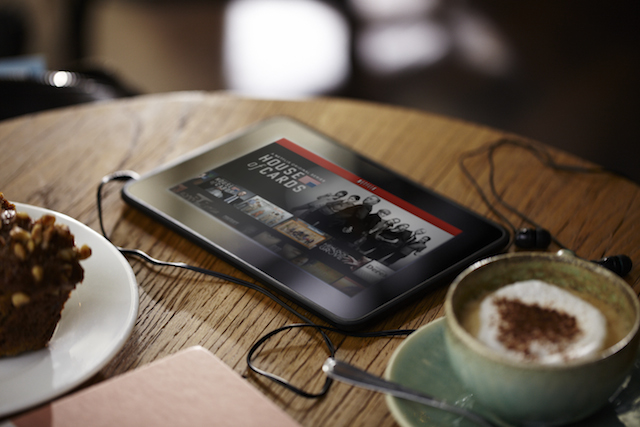 Netflix plans to raise its subscription prices by—wait for it—between one and two dollars, according to its letter to shareholders Monday. The price hike projection comes after Netflix raised prices for members in Ireland and saw "limited impact" on its subscriber numbers.
Netflix approached the increased rates in Ireland carefully. All existing members were grandfathered in at the old rate of €6.99 per month for two years starting in January, while all new members had to subscribe at €7.99 per month. The impact has not had time to play out for existing customers at the time of the increase, but business has gone well enough since then that Netflix is ready to bring the price changes to many more of its 48 million subscribers in other countries.
"Our current view is to do a one or two dollar increase, depending on the country, later this quarter for new members only," reads the letter. In bold, it continues, "existing members would stay at current pricing (e.g. .99 in the U.S.) for a generous time period."
Netflix sent shockwaves through its customer base back in 2011 when it stopped offering its .99 streaming-plus-single-DVD subscription plan. In July 2011, Netflix stated the switch to separate .99 streaming and .99 DVD plans would go into effect three months later for all subscribers. The company also announced it would spin off its DVD service into a new site named Qwikster. The reaction was immediate and negative.
Netflix backed off the Qwikster spinoff and said that it would keep all its services under one umbrella. But the price changes have had an effect: according to the letter, only 6.7 million members now use the DVD plans, compared to the 7.5 million subscribers Netflix had in 2007 when it first introduced streaming.
In the letter, Netflix does not mention the standard-definition plans it is currently testing in certain markets. The SD-only tests are priced at one dollar less (.99) per month than the normal "Super HD" streaming plan (.99) and could benefit users who primarily watch on mobile devices, SD TVs, or who have bandwidth caps instituted by their ISPs.
The company touches on its increasingly fraught relationship with ISPs like Comcast, which now charges Netflix fees to connect directly to Comcast's network and improve its service. Netflix condemns the Time Warner-Comcast merger, stating "the combined company would possess even more anti-competitive leverage to charge arbitrary interconnection tolls for access to their customers." Verizon is not mentioned in the letter, though the company has been attempting to extract similar fees from Netflix for service.
Netflix takes time to call out AT&T's U-verse service specifically, writing that it "has lower performance than many DSL ISPs." The company notes pointedly that giving Netflix direct access to the U-verse network doesn't have to involve fees paid by Netflix: "it is free and easy for AT&T to interconnect directly with Netflix and quickly improve their customers' experience, should AT&T so desire."
Based on a successful rollout in Europe, Netflix states in the letter that its service will be coming to cable boxes in Europe. Cable services that user TiVo boxes will get Netflix first, with non-TiVo providers following. The motivators for the cable box rollout are the cable providers themselves, according to Netflix: "they would rather have consumers use Netflix through the MVPD box and remote
control than have consumers become accustomed to watching video from a smart TV or Internet TV
device remote control," according to the letter.
Netflix briefly addresses its competition, noting that Amazon is focused on growing its Prime Instant Video service. However, Amazon's Prime is only available in three countries, and "much of the content on Netflix and Amazon Prime (as well as Hulu in the U.S.) is mutually exclusive." Netflix closes off the letter by comparing itself to HBO, writing that it is far short of HBO's 130 million subscribers, but Netflix is "eager to close the gap."
Update: Comcast has responded to Netflix claiming that the opinions in the shareholder letter are not based in fact:
Netflix's opposition to our Time Warner Cable transaction is based on inaccurate claims and arguments. There has been no company that has had a stronger commitment to openness of the Internet than Comcast and we are the only ISP in the country that is currently legally bound by the FCC's vacated net neutrality rules. In fact, one of the many benefits of our proposed transaction with Time Warner Cable will be the extension of Net Neutrality protections to millions of additional Americans.
The full post is available on Comcast's corporate blog.
An estimated 3 million visitors are expected to travel to Rome this week as the Vatican prepares for ceremonies canonizing two modern popes, John Paul II and John XXIII.
But there are millions more who are interested in the historic events, and WND has obtained permission to livestream the notable occasion, April 27 starting at 4 a.m. Eastern.
The New York Post reported the special events at the Vatican, which began Sunday with the celebration of Easter, are expected to draw "the most pilgrims ever to the Catholic capital."
Two dozen prime ministers from around the globe, as well as another 19 heads of state, are expected to travel to St. Peter's Square.
The Post reported organizers say the ceremonies will be a sober affair, and churches will be open overnight on the eve to provide a spiritual retreat for travelers.
Sign up now for the streaming events.
The events come on the instructions of Pope Francis, who has been seen by some as a breath of fresh air and by others as a wall-shattering earthquake. But all agree he's been a consequential leader of the worldwide Roman Catholic Church.
The Economist, under the headline "The pope as a turnaround CEO," said business schools regularly teach about CEOs "who breathe new life into dying organizations," and now "Harvard Business School needs to add another case study: Jorge Bergoglio, the man who has rebranded RC Global in barely a year."
The Atlantic noted the pope's outreach, citing his meeting with "18 members of the Green family, staunch Southern Baptists and owners of the billion-dollar Hobby Lobby empire that is suing the Obama administration over the contraception mandate in [Obamacare]."
Now, the Vatican is allowing WND to livestream the canonization.
John Paul II is described by many as "The Great" for his work to undermine communism, and John XXIII was called the "Good Pope," known for his convening of the Second Vatican Council.
Sign up now for the streaming events.
Note: There is a poll embedded within this post, please visit the site to participate in this post's poll.
Club announces move on Twitter after poor on-field performances
UK Homepage
As body after body is brought back to shore, the death toll from South Korea's ferry disaster has risen to 104, with a further 198 people still…
Kurt Nimmo | Bob says Ukraine junta needs tanks to fight the Ruskies.
Infowars
As body after body is brought back to shore, the death toll from South Korea's ferry disaster has risen to 87, with a further 215 people still…
Suicide car bombings, roadside bombing and shooting spree kill 33 as the country counts down to crucial elections.
AL JAZEERA ENGLISH (AJE)